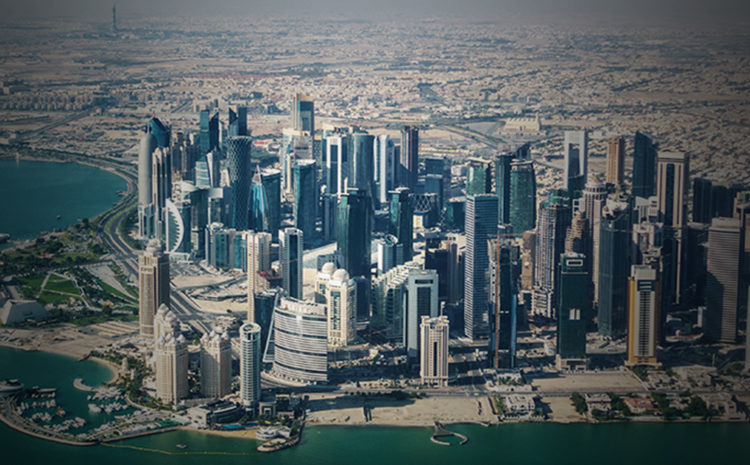 While the global economy feels the weight of unprecedented inflation, the Middle East's listed companies have been running the show, with the top 100 listed companies pocketing $201.7 billion. Out of this, Qatar alone has 16 entries to its name.
For more than a decade now, Qatar's investments in state-of-the-art ICT infrastructure, skills development and e-government have created a positive impact on all sectors in the country. The ICT investments are transforming businesses of all kinds. Qatar's National Vision is to become an even more flourishing modern country by 2030, capable of continuous development that will secure respectable living conditions for generations to come.
To celebrate this vision, the first leg of GCC region of The World CIO 200 Summit 2022 will be hosted in Qatar. This will bring together the digital captains who have gone the extra mile in living up to the expectations of their organization and thereby the nation. Join the country's top CIOs at The World CIO Summit 2022 as we divulge industry pivotal areas through our focused keynotes, TECHTalk and expert panel discussion.
Location :
Grand Hyatt Doha Hotel, West Bay Lagoon, Doha, State of Qatar
Venue :
Al Silia Ballroom
Agenda
Registration, Lunch and Networking
Welcome Note
Anushree Dixit, Global Head, Global CIO Forum
Inaugural keynote - "Data Dive leads to education"
Nagi Reddy Bommareddy, IT Manager, Qatar Ceramics
TFX - A Solution Providers Roadmap to a CIO's Mind
Rajat Bhatia, Senior Systems Engineer, Dell Technologies
LeadX - A CIOs Story on Leading Transformation Through Change
Magdy Mansour Mohamed Ahmed, IT General Manager, Senyar Industries Qatar (Doha Cables – Elsewedy cables Qatar – Senyar Copper )
Expert Panel Discussion: Rewriting the Digital and Business Transformation Strategy with Futuristic technologies and Forward-looking business roadmap
Modertor - Satyanarayan Banjapally, Head of ERP & IT, Qatar National Cement Company

Chander Mohan Raina Head of IT&T, Wyndham Grand Regency Doha

Peter Okorn, Head of Information Technology Doha Film Institute

Shanib Shamsudheen, Head Of IT & Operations, City Exchange

Faizal Babu Kavungal, IT Governance and ERM Specialist, Gulf Drilling International
Reinventing a Smart Data Experience
Salim Omar, Regional Sales Manager, Pure Storage
DIGITAL TRANSFORMATION - Shape Up or Ship Out "A practical approach to leading and driving transformation within your enterprise"
Rajesh Chandramohan, Head Of IT, Darwish Holding
The CIO 200 - Country Edition Winners Felicitation Ceremony
Speakers
Sponsors